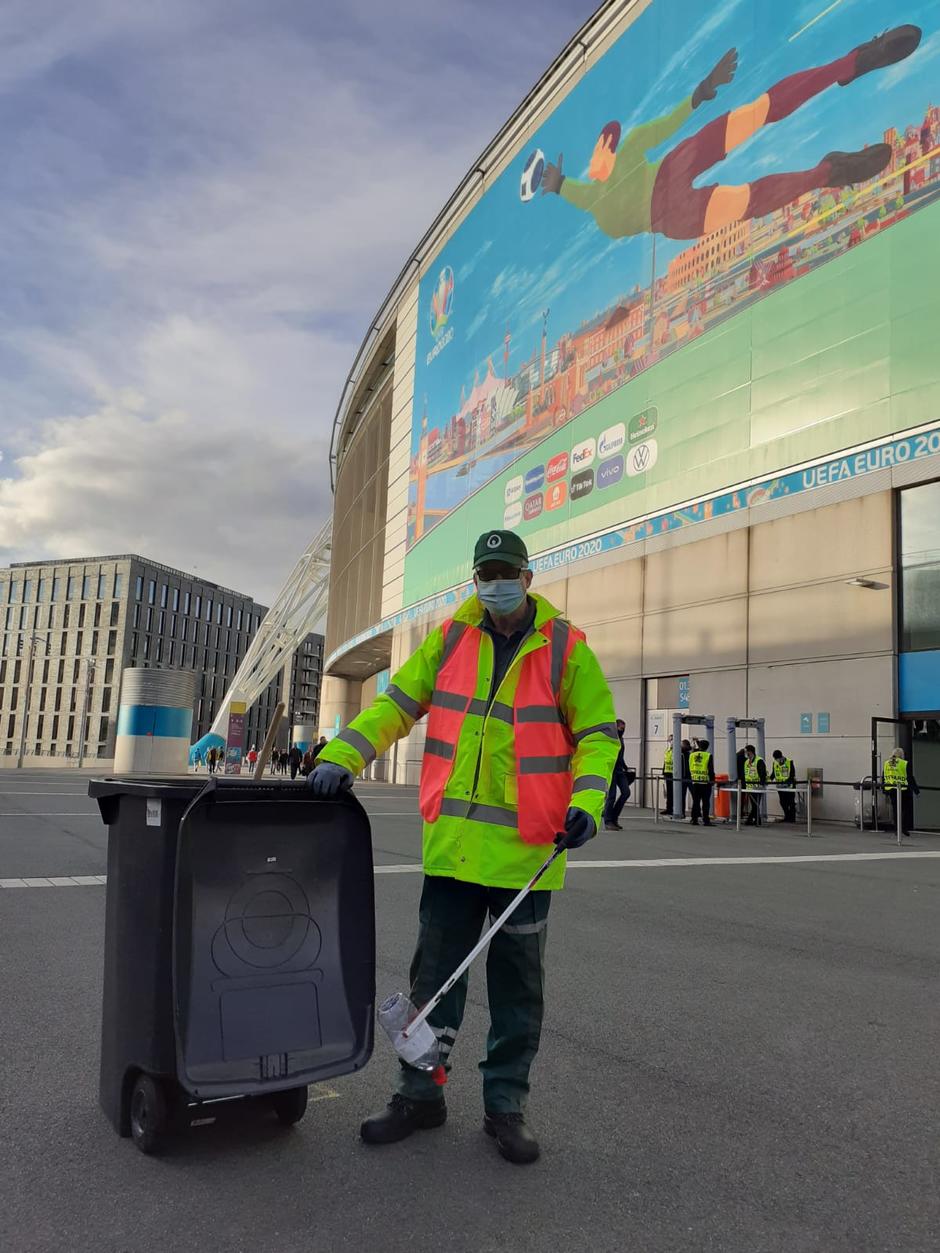 Cleaning Westminster's streets around major sporting events
Throughout the recent Euro 2020 tournament, from before the first whistle was blown until late into the night after the last whistle, our front-line staff have worked tirelessly to keep the City clean and safe in partnership with Veolia.
Fan celebrations took place across Westminster, with large groups concentrating at iconic landmarks and locations such as Leicester Square and Soho. Not surprisingly, the increase in footfall also saw a large increase in the volumes of waste deposited across the City's streets.
Before and after the final
During and after the historic England vs Italy final, the Westminster team collected 20 tonnes of waste over a period of 19 hours. This massive challenge involved the use of 20 vehicles to collect waste and carry out various street cleansing activities, such as sweeping and flushing. The striking scenes of Westminster streets before and after the final, demonstrate the scale of the job, and the hard work and determination of the team to return Westminster to the best possible appearance.
The teams showcased outstanding work, commitment, and community spirit, as they worked tirelessly to clean up the streets and ensure London was looking at its best the next morning and could continue to run safely and sustainably.
---
Have you got areas outside your premises in Westminster that Commercial Waste Services could help you with?
Our team not only helps clean waste from across the City's streets, but they can also help you to rejuvenate your premises. This includes any privately-owned hard standing areas around your premises. Unfortunately due to Central London's intense environment, these areas can quickly look grubby through staining if not regularly looked after – and that can have an impact on how people perceive your building.
Westminster's deep cleansing service is at hand to ensure your immediate vicinity will look cleaner and feel safer.